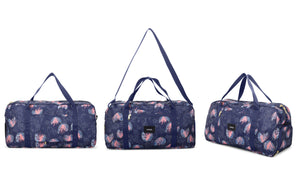 A couple of years ago, we embarked on a journey to create fun and stylish travel products. With the help of friends, family, and Kickstarter enthu...
In January of this year, Hope Johnson reached out in an unassuming email to introduce herself and her work to us.  She emailed us because (in her w...
When we travel with our families or for work, we are constantly taking photos.  But for all the photos we take, sometimes it's just not enough to c...