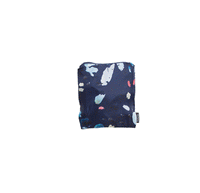 ORIGAMI-INSPIRED FOR BEING ON-THE-GO
Convertible and convenient for whenever you need it. Easily folds into a small pouch that fits in your purse or pocket.
Lightweight so they won't add weight to your load. One less thing to worry about.
High-quality materials with durable elements. Made for your daily adventures.
Exclusive prints for personal expression. Created by industry-leading artists.
Shop Now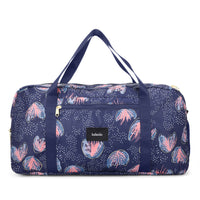 PACKABLE WEEKENDER DUFFEL
A bigger, while packable and lightweight bag for overnight and weekend adventures.
With plenty of space, this weekender duffel is packed with features. With luggage attachment, multiple zippered pockets, an internal zippered compartment for shoes or laundry, this will be your go-to bag for weekend trips. 
SHOP NOW
CONVERTIBLE SLING BAG / HIP PACK
Perfect hands-free bag to keep your essentials close. This sling bag is a great blend of style and function - from its oval-shaped design to fun print to gold-toned metal YKK zippers. It keeps you organized with zippered pockets on the inside and the back to provide an extra level of security. Easily wear around your waist or across your body.
SHOP NOW
Customer Testimonials
I love it! This is a beautiful, very well made and very lightweight backpack. The fabric, though lightweight, is very strong and sturdy and easy to keep clean. And it is very roomy too. It is small and easy to pack and yet very practical for day time excursions.

Carol F
Aside from the beautiful pattern, the material is super-durable, yet unbelievably light and impossible to wrinkle—perfect for shoving into even the most over-stuffed suitcase.  

Neda W
I absolutely love it! The convertible backpack is super portable and convenient. I love the fabric pattern and how lightweight it is. The tote bag has also been super helpful! I can stuff it in my bag and take it out while shopping.

Jen C
Exclusive Prints by Industry-Leading Artists
With every product you purchase, Kaleido Concepts donates 1% of profits to children's literacy and girls' education.